®
























































































































Click here for your music enjoyment!
The Office Staff is proud to announce the introduction
of our professional, reliable and cost effective administrative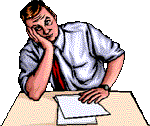 services.
We provide a wide range of services to any type of
business, a small business, a home based business or
a large corporate business.

We provide services to the business community. The services we can provide to you or your office staff are general office help, correspondence, reminder service for appointments for you or your clients, Power-Point presentations, database management, database updating, database data entry, general data entry, spreadsheets, term papers, essays, billing services, medical billing services, printing and bookkeeping or any other office help we might be able to provide.
Do you or your office staff feel overwhelmed and overworked?
Does it seem impossible to catch back up?



The Office Staff can help you catch back up and/or help relieve the problem of being understaffed.

We are a home-based business that provides office help, general office help to specific tasks.
It is cost affective to hire a home-based business rather than hire another employee.

Main Menu





POWERBANNER ... Click here if you have a web site.

---

Send us a Fax: (503) 574-3104
---
Office Help |
Correspondence |
Bookkeeping |
Data entry |
Database Management, Database Updating, Database Data Entry |
Billing Service |
Medical Billing Service |
Printing |
Term Papers |
Essays |
Friendly Reminder Service |
Power-Point Presentations
This web site prepared and managed by:

The Home Based Clerical Staff
This page last updated on April 4, 2000